Careers
"Not just any old job…"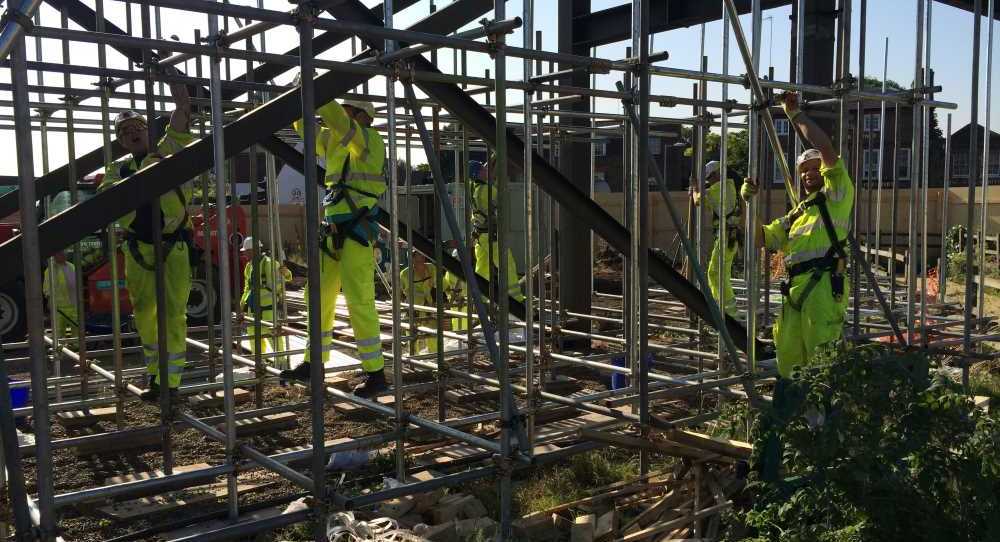 Our current vacancies are listed below. If you wish to apply for any of the roles available, please contact managing director Ian Griffiths by email via enquiries@pandgscaffolding.co.uk or call our office on 01304 849230 and speak to operations manager Andy Hogben. Due to our continued growth, we are regularly recruiting additional scaffolding operatives from Kent, West Sussex and London. If you wish to be considered in our next round of recruitment, please contact us by email or telephone.
Yard Man
We require someone who is a motivated self-starter who understands the requirements of a busy yard. A forklift licence/certification would be desirable but not essential as training will be given. This is a full time position from 7am to 5pm Monday to Friday. Salary will be dependant on experience.
Scaffold Labourer
We employ a number of scaffold labourers who carry out duties in support of scaffolding operatives/supervisors. In addition to general labouring duties on site, you may also work off the ground. This will however only be from a completed, fully boarded and double guard railed section of the scaffold platform. You will not dismantle or altar scaffold structures in any way until you have completed you Trainee Scaffolder Part 1 course.
Trainee Scaffolder
We aim to progress our scaffold labourers to trainee scaffolders after a successful induction period to the industry. Our trainee scaffolders undertake the completion of CISRS training and assessment and work as part of a scaffold gang under the direct supervision of a CISRS Scaffolder or Advanced Scaffolder. You will be considered a trainee until you have completed your Part 1 training, S/NVQ Level 2, CISRS assessment/skills test and a recognised Health and Safety test.
Scaffolding Operative
After successfully completing your CISRS Part 1 training, you will be promoted to scaffolding operative (Part 2). This enables you to lead or partake in scaffolding operations covered by your training and assessment. For those who have the necessary experience and dedication to the profession, you may be offered the opportunity to undertake your CISRS Part 3 Advanced Scaffolder training.
Advanced Scaffolding Operative
After successfully completing your CISRS Part 3 training, you will be able to lead or partake in all types of basic and complex scaffolding operations, including but not restricted to suspended scaffolds, temporary roofs, support structures. There may also be the opportunity to progress to scaffold supervisor.
Scaffold Supervisor
All our scaffold supervisors are expected to hold the CISRS Part 3 scaffolder card and have completed the CISRS 5 Day Construction Site Supervisors Certificate. You will be able to fully understand scaffold drawings and measurements for architect drawings. As a supervisor, you will have responsibility for all scaffold staff operating in your gang and you are expected to ensure that all company policies are complied with on site.