Portfolio
"Green Power"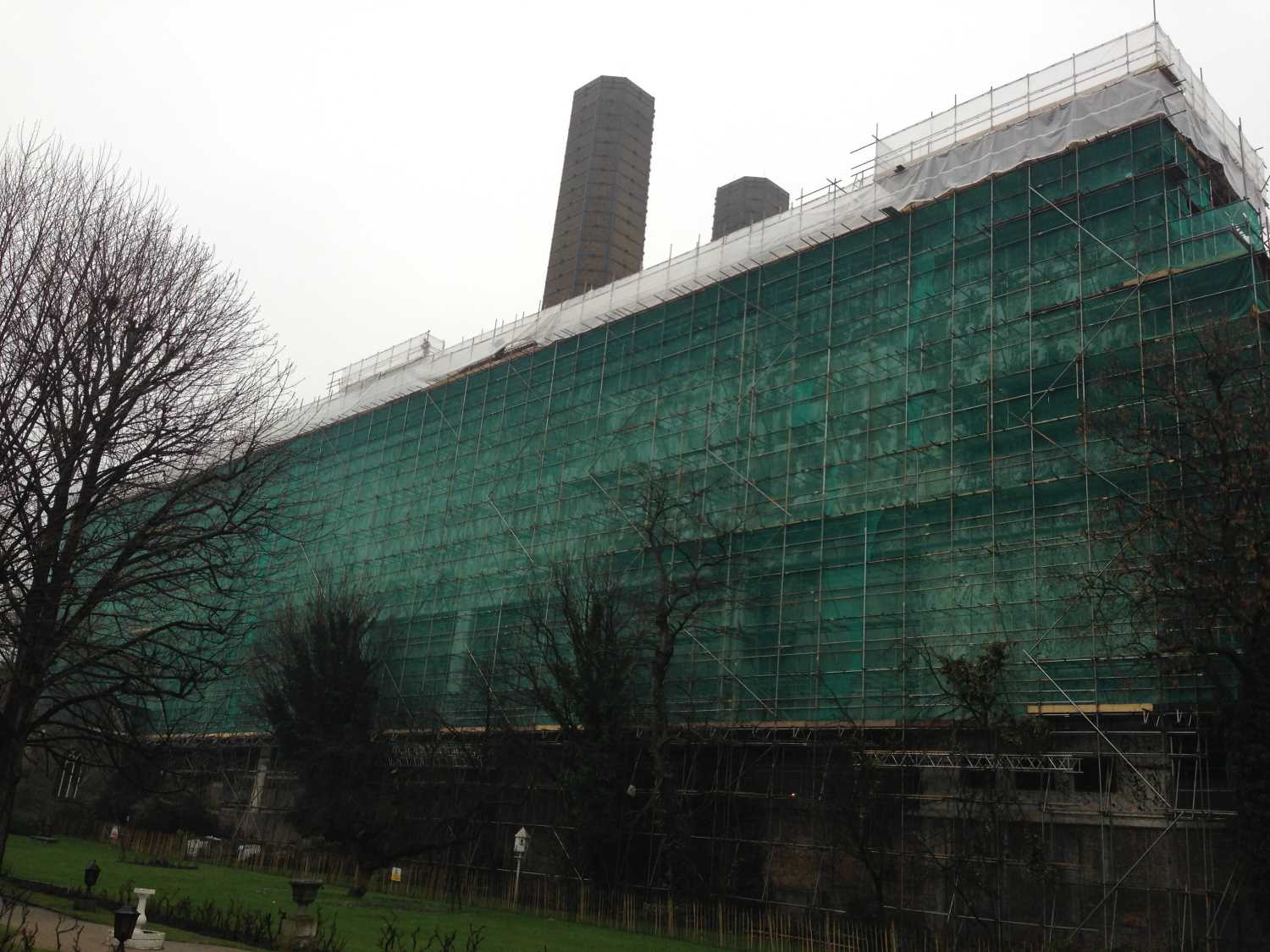 In one of our most interesting contracts to date, P&G Scaffolding were on site at Greenwich Power Station. The buildings underwent a major asbestos removal and de-contamination process. Our role was to enable access to the roof to remove asbestos corrugated sheeting. This may sound simple, but when the scaffold is 150 metres long and 50 metres high and has to include the protection of an irreplaceable 15th century stained glass window of a neighbouring chapel, you can understand why this presented us with a unique set of technical challenges. This is just the type of project that excites P&G Scaffolding's professional interest and together with our scaffold design team, we produced an installation that was both bespoke and fit for purpose.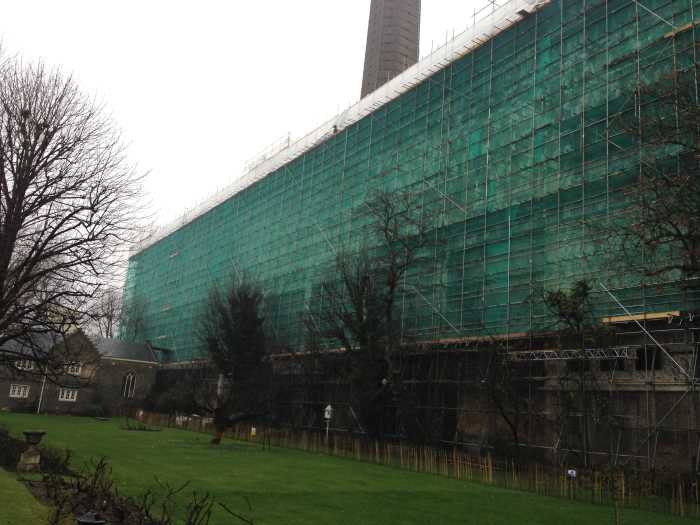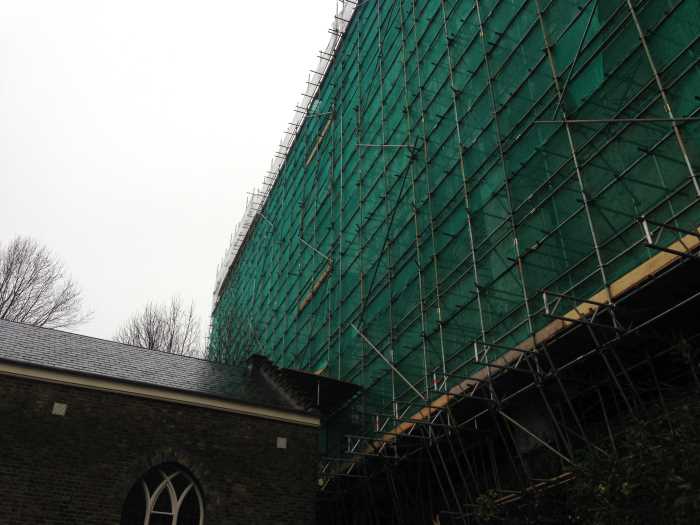 "Reaching new heights in Southampton"
One of our recently completed contracts was the erection of access scaffold to Rotterdam Towers in Southampton. The purpose of the scaffold was to enable the refurbishment of the external elevations of the tower block. Our client was highly impressed with the professionalism of our scaffolding operatives, the management of gaps and the efficient completion of the project despite the adverse weather conditions. In recognition of this, we have been invited to extend the working relationship with further contracts across the country. The unique scaffold design required nearly one thousand tonnes of tubes and boards. This was erected by a gang of eight scaffolding operatives in a mere six weeks. Our only delay was due to severe wind holding up work in January, otherwise erection continued through snow, hail and temperatures dropping to minus ten degrees. We are confident this is just a start of a long relationship with a fantastic client who worked with us every step of the way. The scaffold will be in place for six months whilst major works are carried out, including new coloured panelling, before we return to strike the scaffold and reveal the new look tower.
Some of our other projects
Flying Shore, Woolwich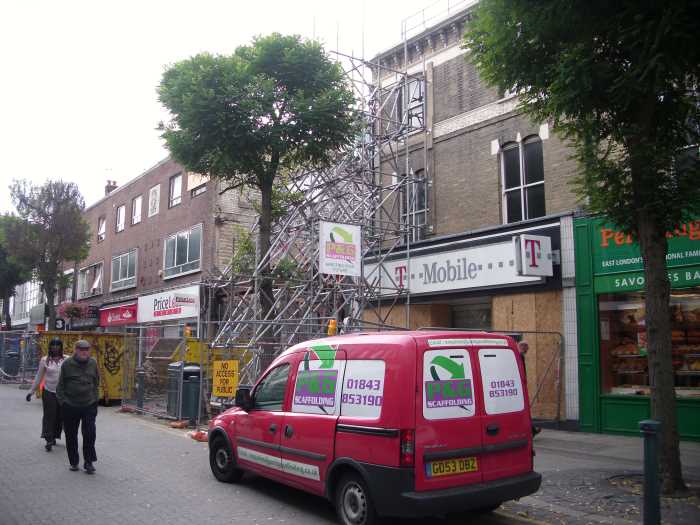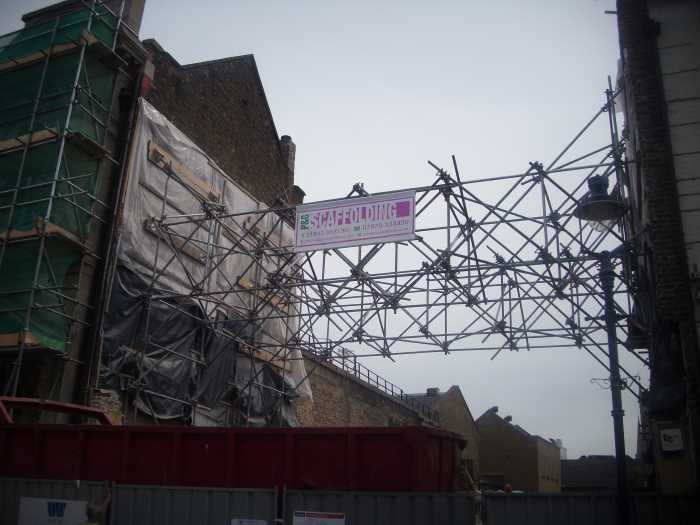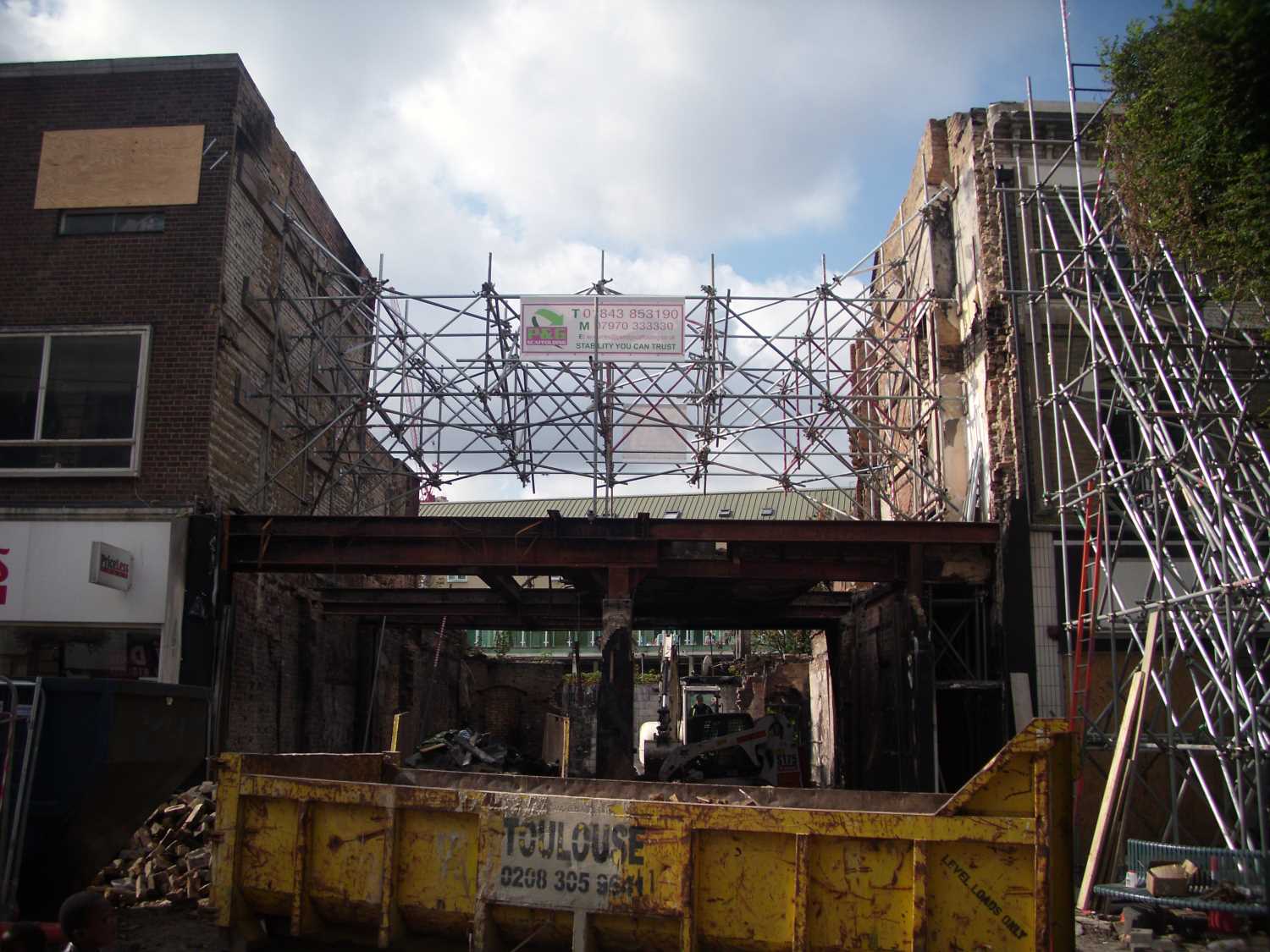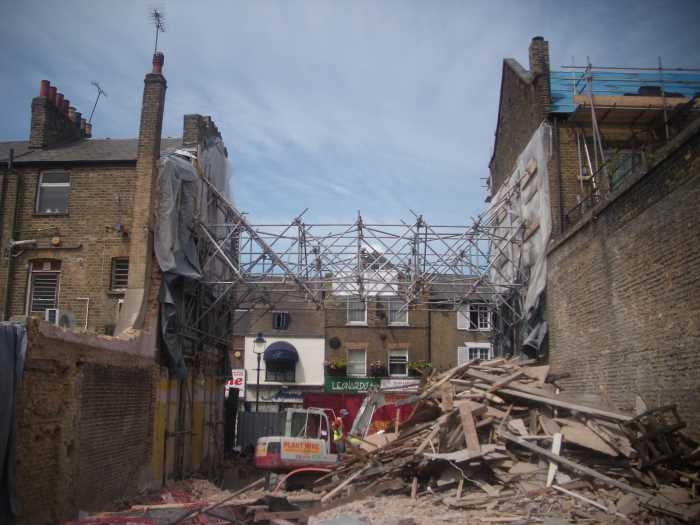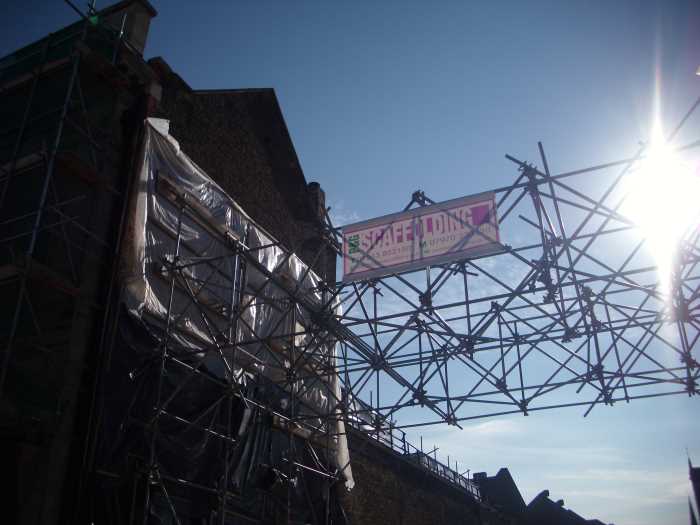 Weatherspoons redevelopment, Woolwich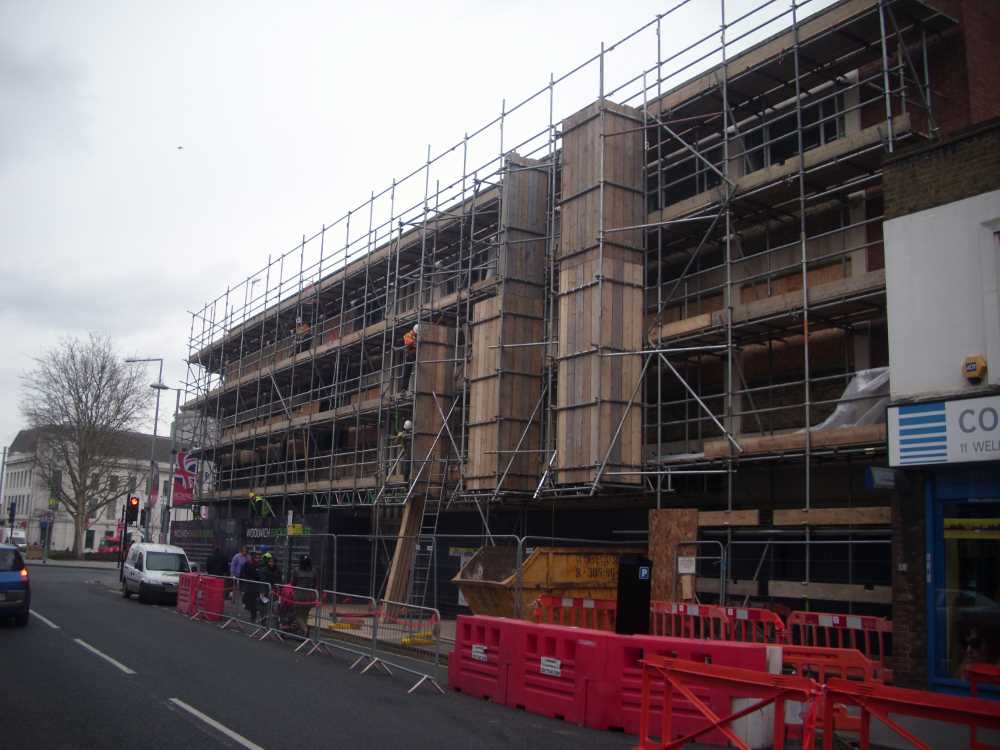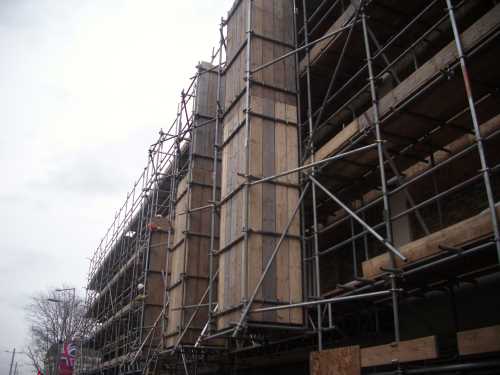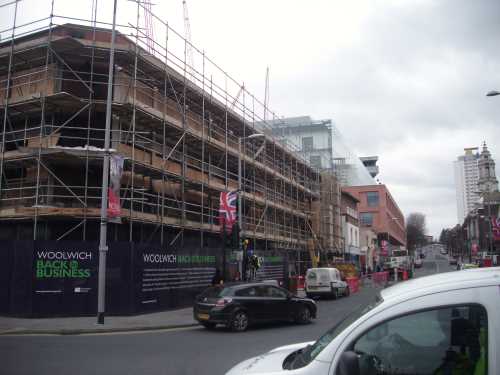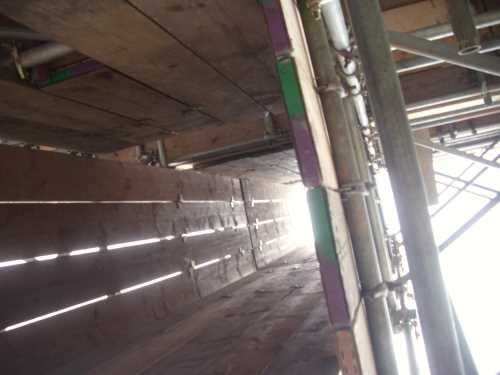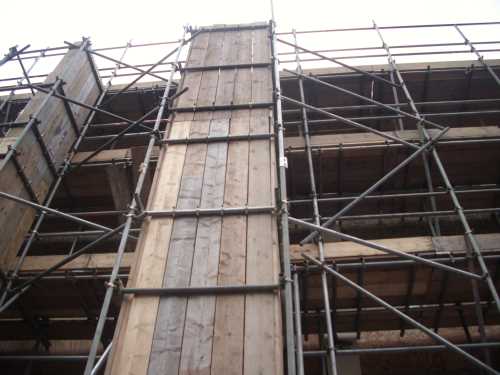 New Apartments, Margate Seafront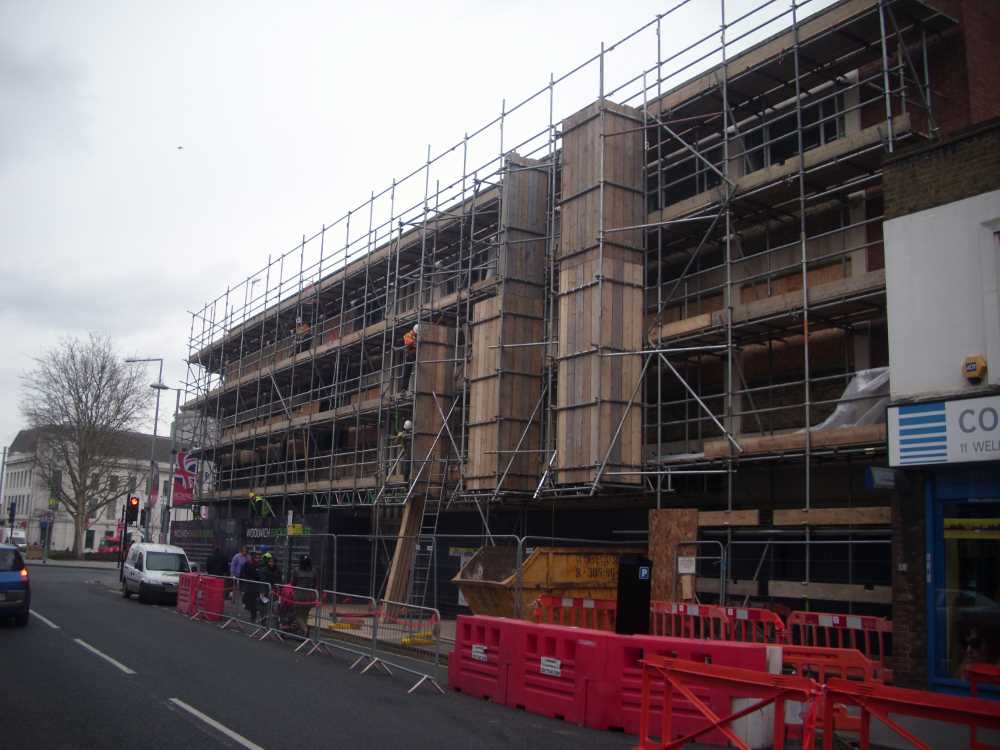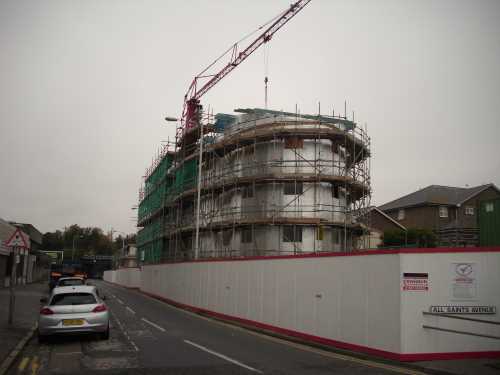 Wade House, Bermondsey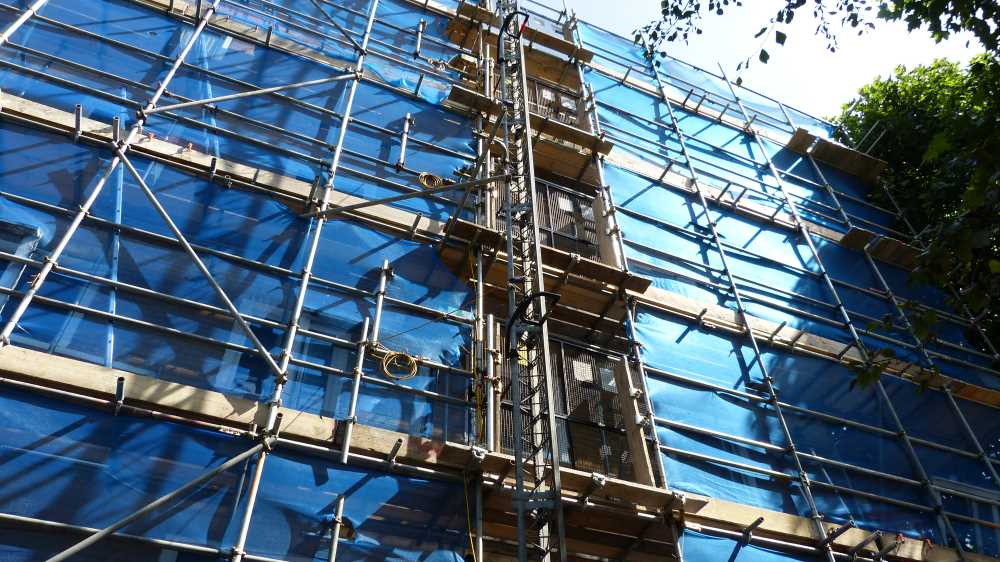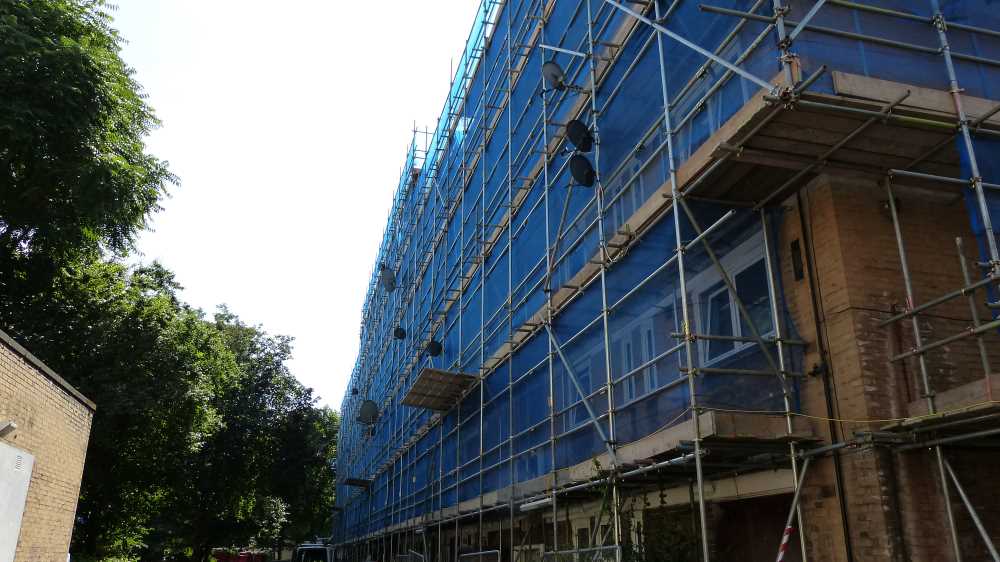 Herne Bay High School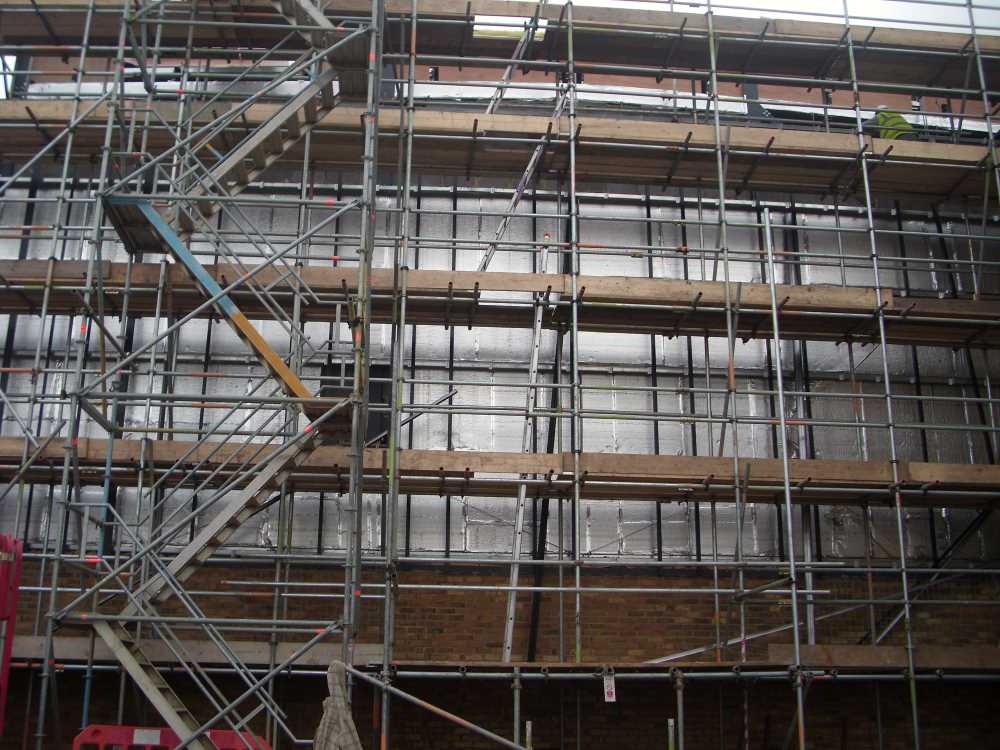 Phase 3,4,6 Cannon Street, Deal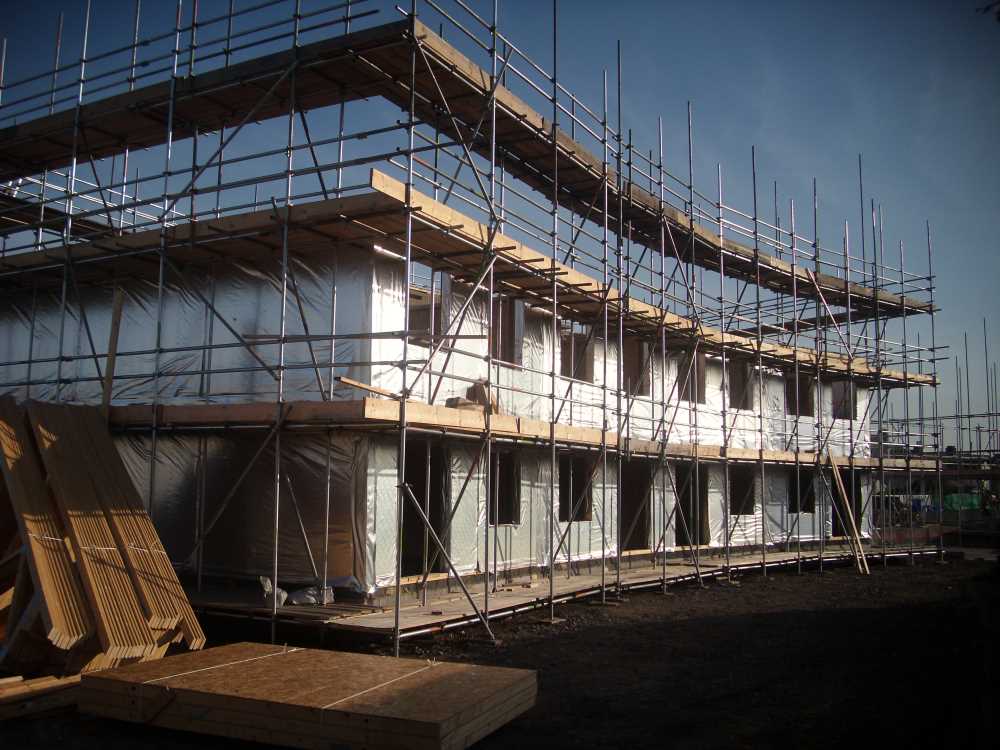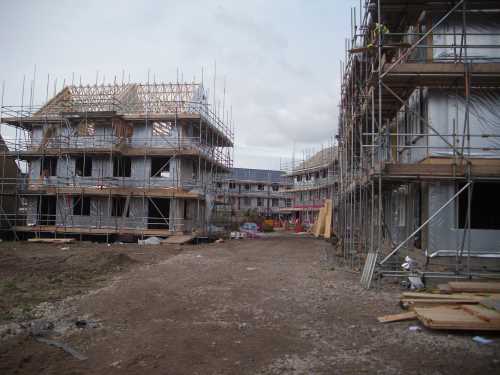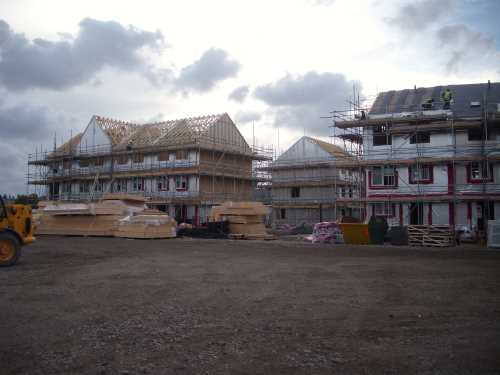 Our Yard!